Remember you have until Wednesday April 30th to file your personal income tax returns.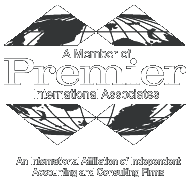 Wealth Management
At STEIN JACOBS KROLIK we help our clients understand the complexities of managing their wealth. We assess each client's personal needs and risk profile. We can help put together an independent team of specialists designed for your circumstances and focused on your particular goals.

The personal contact and guidance that we offer is especially important to clients who are unfamiliar with how to take care of their inheritance. Proper wealth management can ensure a future of financial security for you and your family. We can guide you through the tax matters, investment options, and planning issues.