Remember you have until Wednesday April 30th to file your personal income tax returns.



Are you new to Canada?
Did you know? If you are a newcomer to Canada for all or part of a tax year, you may need to file an income tax and benefit return if you have to pay ...
Are you self-employed?
Did you know? As a self-employed individual, you and your spouse or common-law partner have until midnight on Monday, June 16, 2014, because June 15, ...
Does someone else deal with your income tax matters? Authorize your representative.
Did you know? If you want someone such as your spouse or common-law partner, a family member, a friend, or an accountant to deal with the Canada Reven...
Need a hand with your tax return?
Did you know? For some, filling out a tax return can be a challenge. Wouldn't it be great to have a helping hand?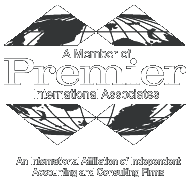 Professional auditing and accounting services
STEIN JACOBS KROLIK was founded in 1954 as a small, regional accounting firm. In our fifty years of business, we have grown and matured into a bilingual, full-service professional practice meeting the varied needs of our broad based clientele. Our clients, consisting primarily of small- and medium-sized, owner managed businesses, develop close relationships with our partners to ensure an ongoing high level of service. We are extremely proud of our record in providing value added services to our clients.

Our commitment to satisfy the day-to-day business needs of our clients is always first and foremost and reflected so in the exemplary work ethics of our partners and staff. It is our dedication to personalized service that sets us apart from large multi-national firms. Our diverse knowledge and expertise allows us to excel in areas such as tax and estate planning, banking relations and litigation support, business and management consulting, as well as the more traditional accounting and auditing fields. We are part of a worldwide affiliation of leading independent accounting and business consulting firms that recognizes the challenges and opportunities of today's global economy. Through Premier International Associates, we are able to give our clients the highest standards of professional competence and custom-tailored services on a global scale. Each of the member firms is dedicated to providing its clients with traditional accounting, audit, tax and business consulting services, as well as sophisticated tax planning, management advisory and technical support services.


STEIN JACOBS KROLIK is an accredited member of the Canadian Institute of Chartered Professional Accountants and l'Ordre des comptables professionnel agréés du Québec.